Full Circle is a satellite church affiliate (alternate site/daughter church) of Faith Church in Oklahoma City which is under the leadership of Pastor T.L. & Robin Bates. To visit the website of Faith, OKC, simply click the link below!

W e   w o u l d   b e   h o n o r e d   t o   h a v e   y o u   a s   o u r   g u e s t !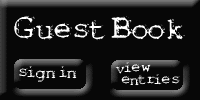 .  .  .what you're gonna be!